Join us as an Exhibitor at the 2020 Honolulu Marathon Expo
HAWAII CONVENTION CENTER
Thursday, December 10 – 9:00 AM – 6:00 PM
Friday, December 11 – 9:00 AM – 7:00 PM
Saturday, December 12 – 9:00 AM to 5:00 PM
The Honolulu Marathon is the largest event in Hawaii.  In 2018, the Honolulu Marathon brought in over $130 million in direct spending into Hawaii's economy.
The 2020 Honolulu Marathon weekend is on December 12 & 13 with three mass participation events and is expected to attract around 40,000 participants.
We invite your business to join the Honolulu Marathon Expo from Thursday December 10 – Saturday December 12, and experience marketing opportunities to a unique national and international active lifestyle demographic.
More than 25,000 participants and their friends and family, will be from Japan.
55% of the participants are female.
If you need more information, please email expo@honololulumarathon.org
HAPALUA – HAWAII'S HALF MARATHON
HAWAII CONVENTION CENTER
Friday, April 3 – 10:00 AM – 8:00 PM
Saturday, April 4 – 9:00 AM to 4:00 PM
Expo Location
Hawaii Convention Center, Kamehameha Hall
1801 Kalakaua Avenue, Honolulu, Hawaii 96815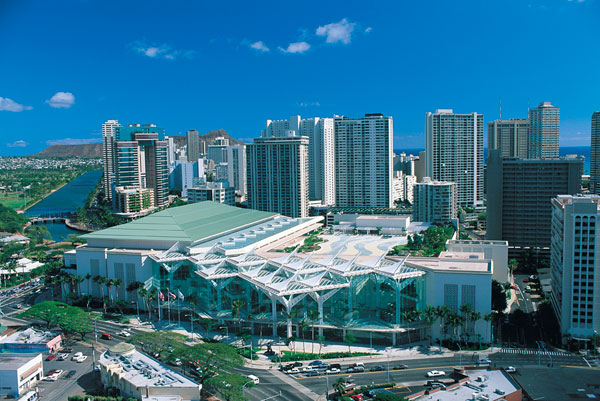 Expo Dates and Hours
• Thursday, December 10:   9 AM – 6 PM
• Friday, December 11:   9 AM – 7 PM
• Saturday, December 12:   9 AM – 5 PM
ICS is the official Expo Decorator

Exhibitor Information
and Booth Reservations
Honolulu Marathon Expo
(Including Japanese and International Inquiries)
Booth Size
10 feet x 10 feet
(For larger sizes combine contiguous booth spaces.)
Booth Prices
• Ilima – $2,000
• Pikake – $1,600
• Hibiscus – $1,300
• Orchid – $1,000
• Plumeria – $700
Booth Includes
Each booth includes 1 – 6 foot skirted table,
2 – chairs,
1 – waste basket along with pipe and drape enclosure, 8′ high back
and 3′ high sides.
No carpet or other furnishings are included.
A full catalog of rentals, telephone, electrical and other show services will be sent to all exhibitors. Or Click menu bar "Expo Decorator"
Show Colors
Carpet/main aisles only – Grey
Drape – Red and Seafoam Green
Virtual Event Bag
Emails will the sent to all participants with offers from vendors in a virtual event bag.
Use the Virtual Event Bag to drive traffic to your booth and get online sales.  The VEB is a website where you can place offers and discounts. We offer discounted rates for all vendors.
Payment Terms
Full or 50% Deposit payment is due with signed contract.
Balance Due  Oct. 20, 2020
Cancellation
Deposit is nonrefundable.
Marathon Sponsors hold exclusivity in their area and no competitors will be allowed to exhibit or participate in the Virtual Event Bag.